TAU Energy....You are Pow..er, We are POW..der
I started my TAU Energy Drink affiliate journey in March 2021 and I am not looking back.
I have tried many affiliate programs previously and this one fits just right.
Our products are unique and extremely cost efficient. It is an "easy sell" product (in my opinion) and something that we believe is high in demand and used on a daily / regular base. The energy drink is in a powder format, but don't let it fool you, there is some mighty powder in this powder.
The affiliate program is extremely rewarding and what makes it different is that we sit face to face on zoom meetings with the CEO and founders themselves. Nothing is hidden and we all work as an team. We help each other grow and support each other every step of the way.
Our compensation plan was thought through very well and designed by people with over 30 years of experience in the field. There are 7 different income streams and the rewards speak for themselves.
What I love about being a TAU Energy Drink affiliate:
- It doesn't cost an arm and a leg to start up
- I don't need to buy stock up front if I don't want to
- Any new ideas, promos, campaigns are always welcomed and listened to
- TAU Energy drink is affordable, convenient and easy to travel (golf, hike, gym, running....no matter what you do)
- I don't have to handle the customer service, shipment or deliveries, its all done on my behalf
- I don't have to go to or sit in any meetings for hours
TAU Energy drink has also newly launched a multi-vitamin supplement very high in Vitamin C, Vitamin D3, Vitamin B2 and Zinc, perfect to give the immune system a boost. One tub contains 60 servings at the fraction of a price and I believe, for me, it is money well spent.
There is 60years + experience in the field of powdered drinks manufacturing and distribution, putting us at ease that TAU Energy drink still has a long journey ahead and that we as affiliates are in very good hands.
You can visit my link https://linktr.ee/yolandiventer for more info on the products, as well as an affiliate program introduction.
If you are interested, I look forward to helping and supporting you on your new affiliate marketing journey
---
---
No comments yet
---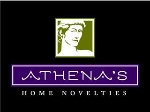 ---
Support
Privacy Policy
Affiliate Terms
Terms of Use
Testimonials