A Hi-Five for Your Success with LiveGood!
Let's flashback five years. Imagine me, starry-eyed and fueled by renewed vigour, deciding to plunge back into the swirling vortex of network marketing. My mission? Simple. To glean wisdom from the cream of the crop, the head honchos of the fastest sprouting companies, and distil the secret concoction of their success.
As my journey unfolded, I spent thousands - not hundreds, but thousands - of smackeroos, exhausting every avenue their sage advice directed us towards. But alas, the road to success isn't so straightforward. It was like playing poker with card sharks; they had all the aces up their sleeves, revealing only half-truths while keeping their true, game-winning strategies guarded.
Faced with this roadblock, I embraced a pivot in my strategy. Turning my focus toward the magical realm of marketing tools that practically do the dirty work for you, I morphed into a digital Dumbledore, illuminating others on how to harness their power.
During this odyssey of opportunities, I encountered a repeating pattern, a labyrinth with the same exit door. Every opportunity wore the same disguise: sell till you drop or buy till you're broke if you hope to keep your name on the active list.
But then, like the flick of a switch, I stumbled upon this gem. Picture my face: wide-eyed emoji .
Here was a company, a rarity, not hounding you to purchase or sell products. Here, staying active was a breezy walk in the park. All it took was the affordability of a membership purchase. And what's more? This company wasn't just about taking; it believed in giving back. As a reward for your unwavering loyalty, they'd slide you a sweet piece of their profit pie. Picture this: making as much as $2k a month just for showing up. No sweat, no effort!
It got me thinking. If I were to sidestep this opportunity, it would be like saying no to free candy. I'd be walking away from an offer that was an easy-peasy lemon squeezy sell and made oodles of sense. I mean, just envision the wonders I could achieve if I put my back into it!
Looking back now, from the vantage point of experience, I realize it was the golden ticket in my network marketing journey. The most stellar choice I made in the MLM cosmos. The 'aha' moment that would shape the trajectory of my career. In the grand scheme of things, this was my personal network marketing fairytale coming true.

---
---
No comments yet
---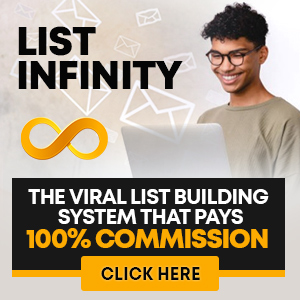 ---
Support
Privacy Policy
Affiliate Terms
Terms of Use
Testimonials