Kyani Major Changes To Help People Make More!
Kyani is soon to make huge changes to help everyone in the business to make money, with these changes we will be seeing a huge amount of distributor's finding the success they want in an MLM company.
Unlike most companies Kyani's compensation plan is one that everyone should take a look into! You don't need to sell an absurd amount of product to have a qualification, the company eliminated cut offs so you can get paid on everything that your organization does! With the simple elimination of cut off's more people will be able to have time and freedom, they won't need to be constantly working to get the next rank because they got cut off by someone in their down line.
Kyani is about to make a HUGE change August 1st as of right now all commissions are 20% for anything you sell but as of August 1st it will be changing from 20% all the way up to 60%! With that change alone we will start to see more and more people who partner with Kyani make the income they desire out of a network marketing company!
Everything in Kyani can be done from a smart phone app or a computer! It is a mix of online marketing and network marketing which appeals to a ton of people! The company is product based with three products that are all natural and non GMO, these products have done amazing things for some very amazing people suffering with illnesses such as cancer, MS, high/low blood sugar etc. We also have a list of extreme athletes on the Kyani products such as Manny Pacquiao and Robert Griffin III. These products have not just changed the lives of many people, it has also helped change the life of my father who has had a skin condition known as psoriasis for over 40 years and has tried to get rid of it with the help of doctors and naturopaths and everything you see on the TV but nothing had helped him until he had tried Kyani within a a short 10 day period a huge patch of psoriasis on his arm went from a flaky white cover over the skin to nearly being able to see skin thru the patch of psoriasis. With him having to deal with that for over 40 years constantly asked what it was he became very self conscious about it and always had it hid so it couldn't be seen but now he can confidently show his skin with out being constantly asked questions about it. All the info on these amazing products is on Kyaniscience.com
The business opportunity is something amazing. Myself and my girlfriend had both been in a previous company where neither of us had made any money, she had been in it for five years and was receiving a check of $12 every four or five month's and I personally never received a check at all in the 5 months i was apart of it. When we came across Kyani we Started that day and within a matter of a few hours we had already made $100 from someone who has never been a very good networker this was a great feeling! That first month I had earned just shy of $1000. For someone who is an 18 year old high school drop out who was told I would never amount to anything if i didn't finish school to making more than the teachers themselves! E
Everything is very easy to make income in this company due to the compensation plan, if I can do it with little networking experience how hard could it be? All you need to do is get started and you will have the help you desire!
The compensation plan is the best compensation plan I have come across after searching through numerous companies, I have personally seen people who are at the top of their compensation plan quit and join at the bottom of Kyani just to see everyone win instead of a few people out of their few hundred people they have on their team. After I had started I had someone placed underneath me that changed my business I had 15 people on my team and once he join he exploded our team to over 350 people in a matter of a few month's seeing people earning their largest cheque's ever and having the #2 top distributor in all of Kyani underneath me is a feeling that is hard to describe. If you want to learn about how you can start, check out Angieray.teamfusionlifestyle.com after a few short videos there will be a webinar that goes into details about how you can start into Kyani. It will ask for your name number and email, but no worries the info just comes to me, you wont receive spam.
Thank you for taking the time to read this!
Cody.
---
---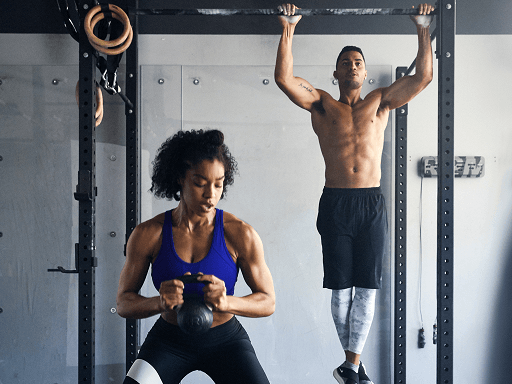 Member Ad
A Tour With Livegood
1- wellness Products2- compensation base on membership3- 6 Ways to get pay4- level from Bronze to Diamond5- No need to buy products to be ranking or to keep your membership actif
---
Support
Privacy Policy
Affiliate Terms
Terms of Use
Testimonials