Essential Oils: Do They REALLY Work?
Do you ever feel ANXIOUS, TIRED, STRESSED OUT? Occasional muscle or joint pain? Unbalanced emotions? Difficulty sleeping? Do you have digestive issues or do you experience seasonal discomfort? If so, are you open to a natural alternative?
Did you know that CPTG essential oils are scientifically proven to support your body in a safe and effective way? When used properly, they can provide many benefits that allow your body to function at it's very best.
I invite you to attend this online class to learn more. Please, take some time to write down your specific questions, so I can help you find answers.
I'm offering the deepest discounts and more cash back than I've ever offered to help you get started on this wellness journey. When you purchase an enrollment kit, you can begin experiencing the benefits of doTERRA products at wholesale prices, without the commitment of making a monthly purchase OR touching the business, unless you want to. With your purchase, you can earn up to $400 back in free product AND up to $400 cash back in your pocket.
The fact is, most people who use doTERRA products never touch the business. They order regularly because they love our products. Their lives improve and they they just feel better! Our retention rate is 65% compared to an industry standard of 10%. This creates an amazing residual income opportunity, should you choose to create it.
So, the truth is, with your purchase... I don't expect anything more from you than to BE WELL. I have over 4 years of experience with this company and our products. I have seen, first hand, the miracles of these precious oils. I have spent countless hours becoming educated, so I might better serve you. I have a 100% commitment to assisting you in learning to use the oils and supporting you in your journey.
If you decide now, or after you've used doTERRA products for a while that you would like to learn more about this amazing compensation plan, I am here to support your every step. I want what you want.. and if that's to go to the top, I will help you achieve that.
Blessings to you in all you do! I look forward to connecting with you and supporting you in your wellness journey, so you can live a life you love.
Sincerely,
Ann
---
---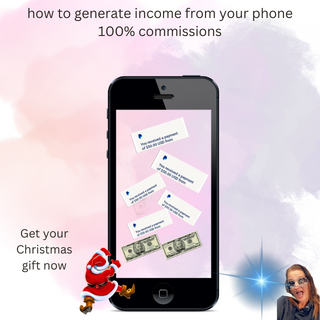 Member Ad
MLM Flipped Upside Down
Yep, earn $2047 without recruiting or triple that with just 2 personals. Lock your position in the Powerline for free and watch as others fall in behind you. It's insane! The hottest company in 2023!
---
Support
Privacy Policy
Affiliate Terms
Terms of Use
Testimonials