Registrations open FREE OPPORTUNITY
Hello! I'm Sadie, an FM World distributor! I'm mummy to my almost 2 year old little girl, Luna!  I run my own business from home whilst still being able to spend time with my daughter and I'm here to show you how you can too with this amazing free opportunity! 
Firstly I'm going to tell you a little about who FM World are..
Established in 2004, FM world are a leading company in the network marketing field and has expanded globally. Due to the popularity of its designer inspired perfumes and dynamic leadership it has become an international success story. 
FM perfumes are produced in a factory in Germany, who are market leaders with a share of 80% making them the largest perfume producers in the world. 
FM purchase the same fragrance essence from the same fragrance families as well known designer brands and gives it a number in a no frills bottle.
The only difference besides the packaging , FM use 20% fragrance oils making them all Eau De Parfum Where as the designer brands typically use between 8-16% meaning our scents are much stronger. 
FM don't use celebrity endorsements to advertise products, direct selling is how we are able to offer such fantastic prices! 
As well as perfumes, FM also sell a number of other luxury items such as home scents, candles, cosmetics and loads more! 
If you are motivated by money, love beauty and fragrance and want to start your own business without investing a single penny then I WANT YOU!
When you become an FM World business partner you basically get access to all FM products at distributor prices. You can then purchase these products for yourself or sell and promote them to friends, family, colleagues and people you know. Our training will help you to learn how to successfully network your business to expand your team
You only need to sell 10 bottles of perfume to make £75 instant cash profit.
FM pay TWICE for everything you sell and the rewards are unlike any other network marketing business. I'm talking car plans, all inclusive holidays, bonuses and serious commission!! 
Work from the comfort of your own home around your current commitments  and be your OWN BOSS! Start your journey to financial freedom today 
Full support from and training given! Free to join, free to leave ! Why not give it a go..  you have nothing to lose
---
---
No comments yet
---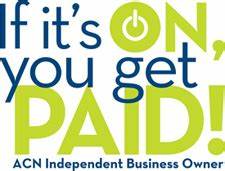 ---
Support
Privacy Policy
Affiliate Terms
Terms of Use
Testimonials