3 Direct Selling Digital Transformation Ideas to Help Your Business Thrive
Digital transformation has gone beyond a mere buzzword and evolved into an imperative for companies who want to stay competitive in today's world. The changes are dramatic with technology taking center stage and creating both opportunities as well as challenges for organizations seeking digital transformation. Direct selling is one of the few industries that have managed to survive through economic recessions and fluctuations. However, unlike other trades, it needs a larger technical arena to keep the business fresh and running. The digital transformation will have a profound impact on the direct selling industry as more people are now shopping online, searching for products on social media, and becoming part of communities via their mobile devices. These direct selling digital transformation ideas outline how you can build your success in the digital ecosystem by embracing innovation, staying relevant, and optimizing the customer experience.
Social selling platform: In the past, people have always looked for a brand that has built up a reputation over time. However, in today's digital world, where social media and e-commerce are ever-present, customers are no longer loyal to just one particular brand. Social selling is the future of brand marketing. Social selling, which leverages digital channels to connect with potential customers and generate sales leads, has changed the way brands communicate with consumers. With advanced and improved social selling initiatives, brands are quickly capturing the marketplace.
Virtual platforms: In a world where we are always connected, and everything happens virtually, why not create a virtual environment for meetings, events, and training? Virtual reality has been a thing for decades, but recent advances in technology have made it more affordable and accessible than ever before. Virtual reality offers new ways for direct sellers to interact with potential customers and find success in this ever-changing landscape.
Innovative learning platforms: The direct selling industry is a competitive one. Companies must constantly stay on top of their game to remain competitive and relevant. One way that many companies are staying ahead of the curve is by implementing innovative training techniques for distributors. Gone are the days when your distributor was trained using only outdated, generic materials. So it is important to find new ways to keep them engaged with your brand. Here are some of the most competitive and advanced distributor training platforms
Social learning platform (SLP)
VR-based online training
Gamified Learning Experience (GLE)
Micro-Learning Platform (MLP)
---
---
No comments yet
---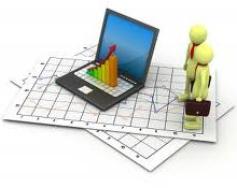 ---
Support
Privacy Policy
Affiliate Terms
Terms of Use
Testimonials