I Needed A Break
15 years ago my twin boys were born on 12/31/2001. That evening I didn't sleep as I was so excited. I was married to the love of my life and was told that we couldn't have children together. It had come true and I couldn't believe it. I was 40 years old when they were born and to me it was a miracle. It was so exciting to see my wife hold my boys and love on them. When they were 9 months old she was diagnosed with Pancreatic Cancer (Stage 4). They turned 1 on December 31, 2002. My beautiful wife both inside and out passed away on January 4th 2003. To say that I was stunned and depressed would be an understatement. I was blessed find good nannies and have my parents help as much as they could. They lived two and a half hours away so they could only stay for so long. My career and my life both went on a continuous downward spiral. I was depressed, had anxiety and developed ADHD. It has been a very long 14 years and I really haven't felt alive until I was introduced to my new business opportunity with HELO. HELO is a wearable technology device that will change the way that healthcare is monitored. I am passionate about this device and get excited talking about it. It will monitor blood pressure, do an EKG, Sleep Quality Heart Rate, Mood Sensor, Fatigue Sensor, Panic Button and Emergency SOS GPS Location.
Coming in the 4th Quarter it will be able to monitor your blood sugar levels in a non invasive manner.
All of the monitoring results can be monitored from anyone else anywhere in the world.
It will be able to tell your Blood Alcohol Level, Blood Oxygen, Body Temperature and repel Mosquitoes. Now I live in South Louisiana and I can tell you a Cajun will be happy to know how much Alcohol will be in his body and that the mosquitoes aren't going to eat him up.
I am excited about the Business Opportunity because I have made presentations to several big corporations and they are excited about moving forward. If someone purchases the device they can become a Distributor. Everyone that sees the device wants one and the word is spreading. The twins are my why. I want them to have a happy life and be able to go to college and start their own business or pursue anything that would like. I want them to be grounded and good men but I am tired of worrying about money. The advantage of the device is that you don't have to buy inventory and people can just be referred to your website and make the purchase online. You then get paid and the cycle continues.
Please check my site at www.cmouledous.worldgn.com or www.healthy.helo.life Sponsor Cmouledous
Thank you for taking the time to look at my opportunity. I look forward to hearing from you.
Chris Mouledous 1-985-966-2274
---
No comments yet
---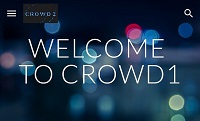 Member Ad
ORU Income Systems
Our Quick and Easy ORU Income Systems. It is a global reciprocal media network that reward its subscribers for their participation each day.
---
Support
Privacy Policy
Affiliate Terms
Terms of Use
Testimonials