Discovering A Unique New Business Model
A new experience, takes time to accept.
When we are born,everything is a new experience.
Every sensation, is magical, sound in itself occupies our lives.
When in the womb, we are learning, and absorbing every detail of sound, even though we have to learn how to speak.We can make sounds to alert the mother, or parent to our needs. When we need food, our body sends a message to our brain, to respond, and our tummy feels a new sensation, of hunger.
Mother nature acts in a similar, way, but when birds, are new born chicks, as well as creating a racket, by screeching, they open their beaks wide enough to expose there bright red throats, alerting a dynamic response from the adult parents.
In internet marketing, and sales, our prospective clients, are waiting in a similar way, to be offered a dynamic
offering to feed their new business opportunity needs.
When we get older our brains are developing, and every cell stores a little bit of data. As the cell grows in the brain, growing and multiplying, getting larger, and larger, our memory bank, is filling up with data, every moment, every second, every hour, of every day,every week, growing into months and then years.
Where did we learn how to cry, call out, yell, scream, and why? Who taught a new baby, to scream, when slapped gently, to make him use his lungs, to gasp for oxygen?
When in the womb he didn't need oxygen to breath, yet when his time of birth arrived, he could no longer remain in the safety and security of the fluid that was his cradle of life.
My experience, of which I am sharing with you now, is a true story.
This is a recollection of the events, as they happened.
After looking after my dear Mother, for her last years, who had recently passed away.
My encounter with a kind friend of a number of years, in the local shop.
Was a welcome happening, as my story unfolds, an invitation that turned out to be a life-changing experience.
An experience that was to, and did have a life altering effect.
My fate was sealed on that faithful day.
My lady friend was very comforting with her words,
and her invitation to a councelling session, the next day was an event like no other, that changed my life.
---
---
---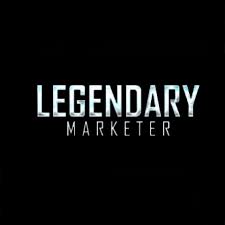 Member Ad
Plexus Worldwide Opportunity
What If This Could Change Everything?Explore the opportunities of Hope, Health and Happiness!Click to learn more about this incredible business opportunity!
---
Support
Privacy Policy
Affiliate Terms
Terms of Use
Testimonials