NEVER TOO LATE FOR CHANGE
READ THIS STORY AND GET INSPIRED! YOU ARE CAPABLE OF ANYTHING!

Once there was a man who's whole world broke as his wife left the family. He had a wonderful life, a loving family, until one day his wife decided to leave him and their children.This man had to take all the responsibility to take care of and provide for his family. This was not easy as he fell into depression and was having a huge battle to find something to live for! He lost everything he worked for. His life broke in a moment! He decided to go to a foreign country and take his life as he couldn't find any reason why he should live.He left with a little over 1000 dollars and bought a one-way ticket, to take his life and never come back. This was the darkest time of his entire life! All he wanted was to die.
One day he had a chance to talk to someone. Only if he would give himself a chance to live, he could be happy again! He didn't believe it and was still broke. THERE IS NOTHING TO LIVE FOR! Yes, this is what he thought.
Soon he met with the love of his life. He slowly started to believe that he has something to do in this life. He was still broke and depressed but realized he has someone to look after. He cannot fail to make her happy. He cannot fail as a provider. He cannot fail as a man!This was the turning point when he realized he has something or rather someone to work and fight for! He wanted to love and be loved. He realized the need to change things so changes can happen around him!He was working long nights, for long months. He wanted to quit! He wanted to fall on his knees and give up! He wanted to quit so many times, as he felt like he just keeps failing.He used his pain and the love towards his woman to work harder every day even when he wanted to quit! He was still hurt, in pain, disappointment. He still kept going on and never quit even when it seemed nothing works!
Today he is one of the most successful people I know. He is a Christian, he has a family, happy again. He was in the darkest place ever and he won the battle over this darkness!
We all experience pain, hurt, disappointment, all the battles in life. It is up to us if it BREAKS or EMPOWERS us!
---
No comments yet
---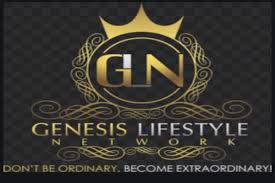 Member Ad
Join TWN for free now!
The Winning Network is now in prelaunch! - Network marketing Training- Free tools and resources- TWN Tokens toward opportunity- Accountability Partners- Free opportunities
---
Support
Privacy Policy
Affiliate Terms
Terms of Use
Testimonials