MarketHive's Ecosystem for Entrepreneurs
The eminent launch of what will be known as "MarketHive's Ecosystem for Entrepreneurs" should have many networkers signing into this free system at a pretty good clip for many reasons. If you love promoting and branding your business with the most powerful tools that includes Advertising Co-op, web URL shortners, Website Rotator then you have arrived at a online marketers dream. MarketHive don't stop there as they also have incorporated other SEO tools such as Keyword Analysis, Backlink Tracking, Email Autoresponder, Email Broadcast, Capture Pages and more
How about a social network that is free and one that can actually can pay you at the same time? This is a revolutionary concept in the industry. Almost 25 Years ago I remember Powernet being one of the first social network around. Then the same guy developed , Innetekk and Veretekk well before the main stream networks we use today. these social business networks were all well ahead of their time. Now over 2 decades of global internet experience and millions of subscribers later comes the birth of the an ecosystem for entrepreneurs called MarketHive. A new standard within the social network industry has been set.
I've known the current founder of MarketHive for about 20 years. Back in the mid 90's he had launched the first social network, online shopping mall, the first replicated website and traffic portals (that worked) to my knowledge. His last business social network lasted about 15 years before he decide to build this one 3 years ago. His last social network had well over 15 million subscribers and I wonder how many of those people will become new Alpha members within the MarketHive business network.
The Alpha Founder program built within the MarketHive social network will spread virally like wildfire. It's only a matter of time as millions of user are notified of its grand opening. Once online marketers see that this network was built for them by people like them, they will know that It is an idea whose time has come. There is something to be said about being first and joining in time. Whether it's branding that username that you've always wanted or just reaping the rewards of bringing new people into the system. Just make sure that you be first to tell others before others tell you!
We all heard the stories on about the people that so called "got lucky" when they got in at the beginning when Facebook, Google, Apple and Microsoft. people said well those people were in the right place at the right time because they knew somebody. Well one thing for sure is that while there could be some truth to that but one thing they all had in common. They all took an action of leap of faith when the opportunity presented itself. Well your opportunity is here and your time is right now. Become an Alpha Founder and reap the benefits that is has to offer right now. The steps starts as easy as allowing your social profile connect with mine at http://brucejacobs.markethive.com/
Bruce Jacobs
---
No comments yet
---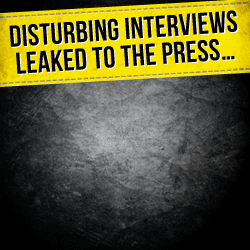 Member Ad
KO$T FX TEAM Join Us!!!!!!
If you like Forex, Options, Crypto, Nfts, Digital Land, Digital Real Estate etc.... This Metaverse community will be you favorite place to join. Join our dicord IG: @KO$TFX_Metaverse (Link In Bio)
---
Support
Privacy Policy
Affiliate Terms
Terms of Use
Testimonials