Life by SEACRET
SEACRET is a multi million dollar debt free company that is in direct sells, the business model that ensures continuity of business even during lockdowns. ;) . Be that as it may we have our NUTRITION range that is top notch, headed by Doctor Howard Cohn of the Cohn Institute. All our manufacturing is done by LOreal which tried thrice to buy SEACRET and got turned down. That's right we are the only company LOreal manufactures for that it does not own.
To learn more about out Nutrition products for this link it will be most revealing, https://youtu.be/ihyRIWTnoo4.
To top it off our Nutrition products are GMO free, sugar free, Gluten free, Organic and Plant based, Vegan and Kosher certified. To top it all off or products are Informed sport certified meaning they are so clean even professional sports people can take them, that is the quality of our products guaranteed. All our nutrition products work for the betterment of your body's ability to keep itself healthy that is its preventative care. We do not claim that our products cure ailments however they help your body to have all the nutrients the body needs to heal itself which has been they way of old.
To learn more about the magnitude of how SEACRET is being viewed by the market listen to this video by Les Brown on what he thinks about SEACRET and the opportunities it holds for those involved in the business, https://youtu.be/zyMnqMKmpbQ.
We offer for Agents and customers a simple Weight and Health made simple regimen for one to follow. Simply by taking our protein shakes and green twice a day , recovery and hydro FX twice a day and our booster before bed. Curb is for those who want to reduce weight as it helps with cravings and helps in burning fat taken before meals. Our Hydro FX is based on latest technology and research on the positive effects of hydrogen on the body and most importantly helps with good quality sleep which we all need in this day and age.
As an agent at SEACRET you can base your business on the nutrition side of the business and build your team just as well as in the personal care products and travel. So come on over to Live Better, Feel Better and Experiance the World with us.
---
---
No comments yet
---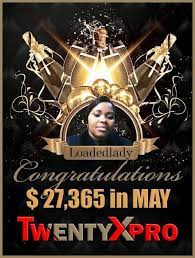 ---
Support
Privacy Policy
Affiliate Terms
Terms of Use
Testimonials