Help Our business is exploding - Thank god for the internet!
My wife and I have been with the same network marketing company for over 25 years having created a six figure income working part time in our fist year.
At that time we never had the internet so we did a lot of travelling to meetings, one to ones in hotels up and down the motorway. Sometimes our prospect didn't turn up so the only winner on that day was ESSO!
We used to spend hours on the phone talking to people about our business and we would spend a fortune sending brochure and videos through the post to people who wanted more information.
We never got that stuff back!
These days it's completely different. Our team uses a online system that allows them to create a substantial monthly income just working 60 minutes per day from home or anywhere they have access to the internet
No more traveling for business, no long phone calls, no need to do presentations, our system does all that for you.
Now we do everything 100% online using the power of the internet and social media.
We have a very simple but powerful and affective system that anybody can do. So even if you are brand new you can use it and get the same results as somebody with years of experience.
A new person can join our team and create an income of £/€/$2,000 - £/€/$3,000 per month just working 60 minutes a day. Then increase that to a six figure income within 12 months. That's a residual income for life!
What could you do if you had that sort of money coming into your bank on a monthly basis?
We pride ourselves on the support we give!
Within our community we have an online academy where you have free access to all the training and support you need to have the the level of success you are looking for. This includes a getting started checklist for people who have just joined us.
We also have regular live online business trainings which cover all aspects of our business
Plus we have regular Product Showcases which highlight different products every week. Ideal for you to invite people who are interested in a particular section of the products. People who attend these showcases usually become your regular customers.
If you would like to find out how it could work for you go to our website then drop us a message.
Phil Cony
Website: https://www.philandrosytha.com/
Email: philandtosytha@flp.com
WhatsApp: 0034 643781651
---
No comments yet
---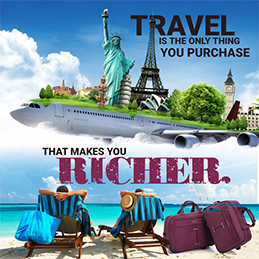 Member Ad
HEALTH IS WEALTH
Become a health coach with a little as $52 and inspire healthy living around the world while get to earn attractive sales commissions and promotion bonuses up to $30,000.Free training and resources !!
---
Support
Privacy Policy
Affiliate Terms
Terms of Use
Testimonials