Seeking highly motivated leaders in the U.S. and Australia!
I'm seeking some business partners to join me and on an incredible opportunity with FuXion! We are a wildly successful Latin American company with a phenomenal product line geared toward every aspect of one's overall health and well-being. We've taken cultural food remedies to everyday health concerns and combined them with modern day technological advances to develop a neutraceutical fusion. With products created to help mental fatigue, stress relief and sleep, immunity, allergies and asthma, weight loss, blood sugar and gcholesterol levels, energy, joint issues, cardiovascular health, passion, complexion and more, there's an amazingly delicious product for everyone in the family to enjoy and benefit from! Here's a short clip about the amazing science behind the product line and the company in general: http://bit.ly/1SSAbeZ%20
After having spread through 11 South and Central American companies with great success, we are just now in the pre-launch stages of the company's expansion into the U.S. with the remarkable leadership team of Randy Gage and Ann and David Feinstein... true GIANTS of the network marketing industry who've literally wrote the books on running a successful network marketing company and who've created more millionaires than anyone else in the industry! Just take a look at Randy's first hand description of our product and the incredible opportunity present right now with FuXion and you'll be amazed: http://bit.ly/1SStI44
My position in the company's expansion is so close to our leadership team the we've been working hand in hand on setting up our launch events thus far and they'd be right at our fingertips to help build a tremendously vast and fully operational network!
Operations in Australia are also in the works and pre-launch activity is to begin there in the coming months. I'm hoping to get ahead of the game and set up a highly qualified and motivated team of entrepreneurs to take Australia by storm.
The opportunity to join an already lucrative and successful multi million dollar company at this pre-launch stage without ANY risks... No enrollment fees, no quotas, no kits, no gimmicks... Is simply unheard of! Get in the game and sit atop the largest growing movement in MLM right now as we expand to the U.S., Australia, Spain and beyond!
I look forward to speaking with you soon and turning ourselves into top level earners in this truly phenomenal company!
---
No comments yet
---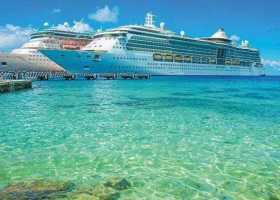 Member Ad
Get Paid Daily
I started a new business which is health and wellness and we have some really great natural products that WORK. Get paid Daily to post lets change the world together one person at a time.
---
Support
Privacy Policy
Affiliate Terms
Terms of Use
Testimonials