JOIN MY SCENTSY TEAM TODAY
Join my team or simply head to the online party on my website and help a momma reach her goal Anything helps!!! BUT if you love scentsy as much as I do scroll right to the bottom and just JOIN MY SCENTSY TEAM!! you will rock it just like I did and keep doing today
https://morganporteous.scentsy.ca/party/12262963/online-party
Heey
I hope everyone is doing well- I just wanted to say this post is about SCENTSY , I hope that I can make my team bigger - I am always looking for more scentsy sisters to expand my business and theres no better feeling than to be able to help someone reach their goal and accomplish little things for them selfs. I want to see you succeed. I just wanted to reach out to you today about joining my Scentsy Team !!! I think you would be perfect to start your own home business Scentsy is a huge team of members who all come together to achieve their goals all pushing one another. I just wanted to see if you have ever thought of becoming a scentsy consultant ?
Why I joined scentsy
I joined scentsy to make an income at home with my little one with no time being taken from her or my family joining scentsy has giving me much more confidence since the first day I started, aswell as the group of friends I have met threw this whole adventure I would not change for the world. Scentsy is a big family and we all help each other reach the business goals we set for our self so please dont hesitate to look me up on Facebook or Instagram to join my team today !! Dont hesitate trust me you wont regret becoming the boss of your business work it the way you want !
Add me today !! Quick
Im a mom of a little one and working scentsy does not take any time from her yet it gives us a better life. Scentsy isnt just extra income we are a family there is perks and incentives I dont know one other job that offered all inclusive trips !! Yup trips!! To super amazing places! If you have ever thought of becoming an independent scentsy consultant! Today is that day ! Message me dont hesistate- Morgan porteous
Feel free to ignore this I know its now everyones thing
Join my team today
---
---
---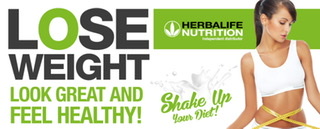 Member Ad
Amazing Opportunity Wants You!
I am the top earner in an Amazing Opportunity with an Amazing product that is changing lifes. Both physically and financially. This company is one yr old and is destined to be the next big thing.
---
Support
Privacy Policy
Affiliate Terms
Terms of Use
Testimonials