How to Build a Network Marketing Business In The 2020's!
First Of All, We're living In A Totally New Decade From Past Decades Before It.
Especially when you don't have the proper tools available to achieve your goals in this industry. By this time around ,you probably figured out that with the coronavirus issues globally and other social economic issues that follows, working from home has been a stable for most people around the world today. This is the new normal and will become so for the foreseeable future. You might be used to the idea of working from home, but your neighbor probably still getting accustomed to working around family. Millions of people are getting use to being unemployed and utilizing UBI based payments to pay for essentials.
Well Just like how your neighbor is trying to adjust to the concept of working at home, you'll have to change to the way you work from home as well in 2020 and beyond.
1#:You'll Need A Robust Lead Generation System
Gone are the days of relying on house get togethers or hosting parties like you were trained to do by your Upline years ago. Although that method was useful and still would work, because of social distancing measures implemented world wide and being in the smack of the first wave of COVID-19, this probably not going to work anymore. With that being said, you'll need a way to build your team the 2020''s way. The modern way. You need a way to get interested leads interested in your business without you being present wit them. If you truly want to win. You need a system that's elks you get leads, call and gives you the option to create your own stunning, beautiful pages for whatever type of business you're involved with right now.
Here's a free lead system (CLICK HERE) that you can use to get new leads, their names, phone number and -emails all on autopilot.
Number#2 You need Traffic to your lead capture page
Let's face it, it's hard to find quality people for any type of business you do right now. No matter what service or product you offer. It's a hustle in all of it's sense. With everyone practicing social distancing and Facebook controlling the content you promote daily, looking for places where you can get traffic can be a stumbling block for many. Of course, continue to use this platform if you must, but also consider that perhaps, you need people to look at your business that are new to the game yet are interested in working form home or being their own boss. Where could you find people like that?
I use this product consistently to get clicks to my landing page and lead generation system. Worth taking a look at. (CLICK HERE)
Conclusion to working from home in the 2020's:
Remember that we're in a different era now. One where we might use augmented reality glasses instead of smartphones and rfid chips that will help us open and close car and house doors, plus lock them. The future of driving will even be different with Driveless gas less vehicle and charging stations for electric cars coming out in the coming years. So as those things in our lives changes, so will the way we conduct business.
---
---
No comments yet
---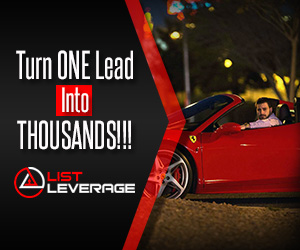 ---
Support
Privacy Policy
Affiliate Terms
Terms of Use
Testimonials