SUPER CHARGE YOUR BUSINESS WITH FUNDING and OPPORTUNITY!! ALL BUSINESSES NEED IT
The far most biggest concern of most small business owners is access to capital. I am launching a collaboration with Innovative Capital Strategies, Inc. an A+ BBB rated organization, who has received grant funding to provide a minimum of $100,000 to each small business owner (regardless of credit scores or time in business.
In summary, here are the four key benefits to you of this collaboration:
No cost to get engaged as a "Small Business Affiliate"
Have a VERY effective lead generation model (Free) to work with more small business owners nd sell more Key Person Policies
Free leads (newly started DBAs, LLCs, and Corporations in your area)
Generate $10,000+ from each client assisted through this program (in addition to your insurance income which you keep 100%).
WAIT, there's more
Participants in the grant-subsidized Capital Ready Program have access to a guaranteed $100,000 of capital from one or more of the following*:
Business Credit leveraging your EIN versus SSN so in other words no personal credit requirements.
Unsecured Business Financing typically at 0% interest!! (reports on business credit vs. personal).
Pronto Business Loans of up to $40,000 in just five short days (reports on business credit vs. personal).
Private Money leveraging private investors without giving up any equity at all
Opportunity for Small Business Administration (SBA) Loans including 7(a) Express Loans of up to $150,000 in just two weeks only requiring a 165 FICO SBSS or up to $5M of 504 loans, CRAZY!!!!
* AND Start-ups ARE eligible for all of the above!!!
THERES EVEN MORE!!
As an affiliate with ICS, you have the opportunity to open your own Branch office in your local area to operate. I SURE HOPE THAT YOU COMPREHEND WHAT THIS MEANS FOR YOU!!
A. Starting in October, we will begin opening Branch Offices nationally and looking for local leaders for each.
Here is a summary of the model:
1. Own/run a physical office in your community with geographic exclusivity
2. We'll provide operating capital for the first 90 days to cover your salary, benefits, one admin staff person, rent, etc.
3. You'll generate 2% of the capital raise (versus 1% as an Affiliate)*
4. $0 out of pocket
Now Each Branch Office has a projected budget of one hundred (100) conversions per month generating a $200,000 monthly budget with a very high profit margin. You keep 100% of the profits.
With that said, you'll need to have documented liquidity of $100,000 to start a Branch Office however we'll arrange that for you through the Capital Ready Program and, if necessary, the Total Credit Rebuild Program.
Additionally, we are hiring Branch Office Recruiters who are paid $5,000 for each Branch Office that they help us open (plus they receive overrides from each Branch Office on an on-going basis).
REMEMBER: This doesn't change the role (or opportunity) of our valuable Small Business Affiliate Team.
For more information on how the entire process unfolds in getting capital, click below for the main website:
Capital Ready Package Information
https://innovativecapitalstrategies.org/capital-ready-package/#a_aid=Cmiller
Become an Innovative Capital Strategies Affiliate Here (FOR FREE):
Innovative Capital Strategies Affiliates Program
https://ics.postaffiliatepro.com/affiliates/signup.php?a_aid=Cmiller
If this is something that you are interested in, contact me and/or check us out in the links above
Talk to you soon,
Chuckie Miller El
Innovative Capital Strategies

---
No comments yet
---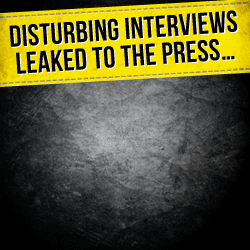 ---
Support
Privacy Policy
Affiliate Terms
Terms of Use
Testimonials