Want to Convert More Prospects? Use AVA!
I'm sure you would agree that today's technology is absolutely amazing. It wasn't too long ago that mostly everyone had a flip phone. Now smartphones are the rage. You know what is even more amazing? The way people would rather text than talk.
Look at a few startling facts:
Did you know that SMS text messaging has a 98% open rate? Not only is it quick and easy, but people actually like receiving and reading text messages.

Did you know that 90% of SMS are read within three minutes of receiving them? Which means people are reading your message minutes after they get them.

Did you know that SMS open rates are nearly 5 times that of email? In other words when you send a text message people are actaully reading them. Unlike email, you're never sure whether the person you emailed, received it let alone read it.

Now what does any of the above have to do with network marketing and possibly helping us in our businesses?

PLENTY!

Imagine this, you advertise your business by promoting a phone number instead of a website. And when the prospect calls that number, they hear a pleasant secretary type voice on the other end letting them know they are there to assist them in receiving YOUR business information via automatic text message to their phone by them pressing the number 1 on their phone.

When they press 1 a pleasant voice named AVA (Automated Virtual Assistant) will send them a text message. She will ask them for their name and then hold a real time, human like text message conversation with your prospect to lead them to whatever information you want your prospect to have. This could be your website, lead capture page, your company's replicated website, etc.

I'm sure you realize that asking people to call a phone number isn't always convenient. They could be at work where a phone call is out of the question. That's why people can text your number as well. It doesn't matter whether your prospects are calling, texting or opting in to your lead capture page, you can tell AVA to reply to them however you like. Once AVA has performed your desired response, she'll then instruct your lead/prospect to reply with a keyword. This keyword you'll set up easily. When AVA recognizes the keyword, she will then send your prospect your desired reply for that keyword.

Just imagine how much better your business will run now that you have an Automated Virtual Assistant (AVA) doing the follow up and other time saving tasks for you while you're doing other things? Automatically delivering information that you want to your leads and prospects via text message. Automatically answering questions via text message. Sending you HOT, Qualified, Ready to buy leads who aren't lookey-lou's and tire kickers wasting your time!

If you're not using this technology to get the word out about your business, you're leaving a ton of money on the table.

By all means, don't just take my word for it. Do your due diligence. I did and it's made promoting my high-ticket program as well as my MLM biz a whole lot easier to garner interested people who want my programs.

Click here to see how technology can work for your business.
---
No comments yet
---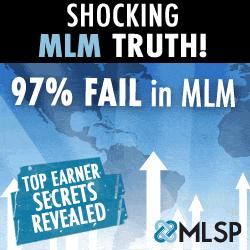 ---
Support
Privacy Policy
Affiliate Terms
Terms of Use
Testimonials