Work from Home via Wi-Fi with only a small investment
I was a burnt-out Mum of 5 working in the 9 to 5, whilst maintaining a household and living week to week. After baby #5 I realized that I was looking for something more in life. I wanted to be able to be present in my children's lives and to be a Mum that could show up without having to have the permission of a boss.
I researched countless business models and opportunities, but nothing resonated with what I was looking for. I wanted a business that stood for something that not only empowered me but a business that would empower others-an all-gender inclusive business model that wasn't time-consuming. One that gave back to the communities that supported it and one that I would be proud to be a part of whilst being valued and a member of a "family".
It was after 12 months of searching that I came across a post from a friend that I had been watching from the sidelines for 12 months. I saw her going from strength to strength. Her life-changing, her confidence soaring, and her hair and skin were to die for. I watched as she built this empowering team of like-minded men and women who were all supporting, and building up one another. A business whose philosophy is based on Family, Love, Community, Gratitude, and Culture- everything I stand for in my own personal life. I knew that she was a part of something huge that I HAD to be a part of.
I can enjoy the flexibility of creating a business from home- or wherever there is Wi-Fi, with the support of a multimillion-dollar global brand and all for one low, one off investment. As a part of that investment, I have access to my own personal shopping website and app. Even better, access to some of the best world-renowned personal development and leadership coaching to assist myself in being the best person that I can be personally and within business.
There are no monthly minimum purchases and I have the satisfaction of assisting customers enjoy better hair and skin- and genuinely feel better about themselves and all with a 30-day money back guarantee!
If you are looking for an investment, not only for yourself, but in those around you, and want to commence the journey of a lifetime...Now is the time to join me and the supportive team that shows you HOW and leads you to how to achieve your WHY.
Reach out for a chat @brooke.huggins85 via Instagram. I am open to any questions that you may have or to learn more about embarking on this epic, life-changing journey! The only regret I have is not saying YES 12 months ago.
---
No comments yet
---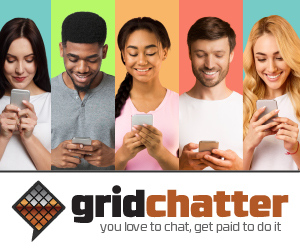 ---
Support
Privacy Policy
Affiliate Terms
Terms of Use
Testimonials