Binary MLM Companies Lead the Pack
There are many types of MLM companies in the world, but Binary MLM has grown and established itself as one of the best for entrepreneurs. With their own innovative and intelligent business model, these binary MLM companies have grown in popularity in a short span of time. Binary MLM is becoming more popular in the network marketing industry because it has many benefits over other compensation plans such as traditional, unilevel, or matrix plans. The rise of binary MLM companies in the United States is astounding, as they are projected to grow more than 20% by 2021, it's easy to see why these are some of the best compensation plans around.
Binary MLM companies are the fastest growing in the network marketing industry. This is due to their commission-based compensation plan that allows for more growth potential for distributors. Binary MLM is a simple, two-sided compensation plan in which the sponsor receives commissions from both downline and personal sales. A recent study has identified and listed some of the best companies using binary MLM plan. A higher volume of these companies belongs to the health and wellness sector. The top 10 companies on the list are:
Natura Cosmeticos
Jeunesse
Sun Hope
USANA
Ambit Energy
Lyconet
Optavia Medifast
Market America
Crowd1
In binary MLMs, all members earn commissions from two sources: their own sales and the sales made by distributors that they bring into the system. The simplicity of the binary MLM plan makes it easy to understand. The '2-frontlines and unlimited downlines' system of binary MLM demands a balance between both legs of the distributors. As the weaker leg sales are considered while calculating commission, it is important to keep both legs balanced.
Binary MLM plan is an established and emerging marketing model which provides you with the opportunity to build your business from the ground up. The success of a binary MLM relies on a good team that works together towards collective goals. In doing so, they develop stronger bonds among distributors in the process.
---
---
No comments yet
---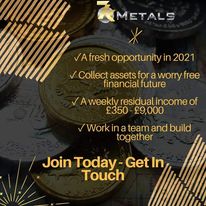 ---
Support
Privacy Policy
Affiliate Terms
Terms of Use
Testimonials