Growing Sales and Marketing Organization
What if you could tell people that you are building a sales and marketing organization that is helping to deliver natures most advanced immune optimizing technology to the worlds most medically fragile and vulnerable children all over the world?
We're doing this now! We're doing it thru what is called Social Business 3.0 a buy 1 nourish 1 business model where a medically fragile child receives 1 serving of this immune optimizing technology for every serving that is purchased by a customer in our organization.
 Why are we doing this? Seven million orphan children die every year due to illness from not only lack of food but virtually no nourishment in what they food they do receive. That and poor sanitation.
Surely you are aware of one of the largest industries in the world… child sex trafficking. When Operation Underground Railroad rescues children the kids are placed in a kind of halfway house where they can be nourished back to life physically, mentally, spiritually and socially. We also get to provide for these children.
Why Social Business 3.0? In the book How to Change the World by David Bornstein he said to do 4 things to be successful,

1- Take on the World's biggest problem; illness caused by malnutrition is the worlds biggest. Seven 7 children die every year as a result.

2- Provide innovative solutions to those problems; because of this mission those creating the innovative solutions are finding us,

3- Find Creative ways to find Brand Awareness for your mission and

4- Find Creative ways to Compensate those who are most passionate about you movement. Alovea, notice we have LOVE in the middle of our name, has one of, if not, the most lucrative compensation plans in the industry.
The products are cutting edge technologies beginning with natures most advanced immune optimizing technology. Glycomics has been called the new frontier in research. An article has been published in the Library of Congress about it. Even MIT has said that it is 1 of 10 Emerging Technologies that WILL Change the World. Wouldn't you like to be able to market that!
This is the technology placed into Mighty Milk the powdered milk that goes to the medically fragile children all over the world.
When you see, as do the doctors in 3rd world countries, the improvements, that medical professionals are taught are impossible, happening this business goes from your head to your heart and you'll see why there's no stopping you.
How would you like to change the world with us? Are you ready? Let's do it!
To launch your social business reach out to me at dougdye@outlook.com
---
---
No comments yet
---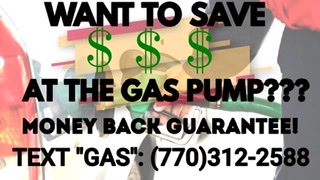 Member Ad
Get 100-200 Leads a Day 24/7
Discover the system I used to win the MLM Gateway referral Contest several Times. 100 to 200 Real Leads 24/7
---
Support
Privacy Policy
Affiliate Terms
Terms of Use
Testimonials