Nexus Rewards Will Give You 5,000 Leads 4Free?
Nexus Rewards provides its members with the most crucial component for success: unlimited leads. 
Many individuals as well as companies spend a considerable amount of time and money acquiring new leads via expensive Facebook and Google advertising.
The Nexus Rewards Program will give you 5,000 free leads when you join us at the Premium Level for only $31.95 ($10.00 signup fee) and then only $21.95/month. You could mail 40,000 opportunity seekers a day for free.
The Nexus Rewards Program is a unique rewards program that provides consumers with savings on everyday purchases while also offering marketers a platform to generate leads and revenue. 
Nexus provides its members with unique benefits that are usually reserved for the top managerial staff in Fortune 500 companies. exclusive benefits portal used by
5 out of 10 of the largest U.S. employers
Plus 23% of Fortune 500 Companies 
for their executives, management, and employees.
Being a part of the Nexus Network can result in multiple income streams that will change the trajectory of your financial life.
$1000's of Extra Dollars in Your Pocket.
It's time to get smart about your family's finances. We offer a simple change that you can make in minutes that will result in a lot of income and savings for you and your family.
It's smart to pay less, it's smart to get paid to shop, and it's smart to get cashback!
There are many advantages to becoming a premium member with Nexus Rewards.
You can get paid $34 on free signups.
You can get paid $44 on premium member signups and $10 per month - forever.
You can earn 10 levels of overrides.
$5 coded infinity bonuses
Increase your savings, discounts, and cashback to over $5000 per year.
The goal of the Nexus 5K lead giveaway is to help your business reach new customers and grow your bottom line using a vast database of over 14 million registered opportunity seekers.
Adding Value is Our Mission Make More Money Than You Spend on Membership
The Nexus Rewards Program offers marketers a platform that creates loyalty among our customers by providing service-oriented offers such as bill reduction programs, mobility services, healthcare, and wellness products. 
We offer the masses exclusive access to the same benefits that Fortune 500 companies offer their top management. Members get deals on everything they purchase. Our members never pay retail prices again.
Build Massive Residual Incomes with New Fundraising Division
By leveraging the Nexus Rewards Program, marketers have access to a new pipeline of customers and income. Nexus Rewards is excited to launch its New Fundraising Division. 
Members can now enroll Fundraising Organizations and benefit from their huge supporter network. For each perpetual donor from the organization, the sponsoring Nexus member receives $1.00.
This may not seem like much, but consider organizations like Habitat for Humanity, Catholic Charities, or my favorite charity, St. Jude's, which boast millions of donors.
Even politicians who need to create residual donation programs can utilize the power of the Nexus Network to both enrich their donors and their campaign coffers.
They share Nexus with their supporters and receive a consistent flow of monthly income.
The potential for residual income is staggering, as just one fundraiser can bring dozens, hundreds, or even thousands of their supporters into your Nexus Rewards business.
These customers will not only convert into loyal paying customers but also continue to engage with you, elevating your brand's reputation and visibility within your industry.
Collective Prosperity
The beauty of this program is it emphasizes collective prosperity. We want to help all businesses succeed and to grow by harnessing the power of our network. 
A win-win situation as marketers are given access to new leads and customers, while participants have the chance to find products at some of the best prices out there and access deals they will not find elsewhere.
In conclusion, the Nexus Rewards Program offers a fantastic opportunity for businesses to boost their marketing efforts, acquire new leads, and increase their revenue while helping their community thrive. 
To Your Health, Wealth &  Success!
Virginia Sanders
Nexus Reward Representative
‪ (916) 546-5642
---
---
No comments yet
---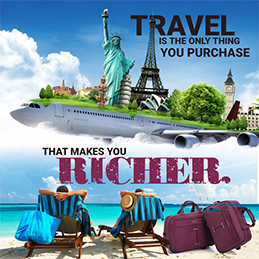 Member Ad
5 Billion People Need This Now
Everyone Worldwide with a cell phoneor computer NEEDS this!... Backup all your pics, video and data on 6 devices for just $9.97/mo...No Competition...Best pay plan on the planet...
---
Support
Privacy Policy
Affiliate Terms
Terms of Use
Testimonials